Self Care
What is Self Care?
Children may have delays in their self care skills as a result of motor planning difficulties, developmental delay, physical disability or merely as a result of lack of practise in our busy family lives. Children benefit from the step wise, goal oriented and positive feedback methods of our experienced occupational therapists along with their skilled tips and methods.
Aspects of your child's self care that our occupational therapists can assist with are: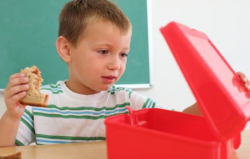 Toileting
Bathing & Tooth brushing
Dressing & undressing
Shoe laces
Buttons, zippers and fastenings
Who: Children (infants to 18 years) who will benefit from this intervention include those with:
Developmental Disability
Developmental Co-ordination Disorder
Visual Impairment
Dyspraxia
Hypermobility.
When: During office hours 8.00am – 6.00pm
Where:  Individual Therapy Rooms and Therapy Gym
Pre-school, school & home visits will be arranged as required.
Provided by: One of our experienced Occupational Therapists
Booking method: Through Reception or Click Here
New to Therapies For Kids? Start your journey
Talk to our team now
---
Request a call back
We are here to help