The magic of tummy time for babies
At TFK we are constantly talking about tummy time for babies. There are so many reasons why tummy time is important, let's start with:
Brain

Cognitive development
Aware of environment
Sensory integration

Head – helps prevent flat head (plagiocephaly)
Eyes

Visual-motor perception
Depth perception
Allows follow through 180O
Looking up

Neck

Strengthens neck muscles
Improves head control
Develops balance reactions

Arms

Strengthens arms for crawling
Allows the feeling of change in weight in preparation for rolling/crawling
Eye-hand regard to reach for toys

Hands

Sensory experiences/touch
Strengthening of muscles in hands and fingers
Develops arches in hands for play (fine motor skills)

Back

Strength
Alignment of spine
Posture – development of curves in lower/upper back

Hips

Stretches hips – babies go from being in curled up position to straight
Develops bottom muscles for standing
Brings legs under body ready to push up to crawl

Legs

Stretch muscles
Develop strength for crawling
Practice kicking and ease movement
Joint knowledge of knees, hips, and feet

Feet

Sensation through the front of the foot and toes
Strengthening of arches in the foot
Helps integrate early reflexes in the foot
Questions we are asked about tummy time:
What is tummy time?
Tummy time is the time your baby spends playing on their tummy. It's not just a position.
When should my baby start tummy time?
As soon as they are born.
Skin to skin on your chest is your baby's first tummy time, followed by cuddles on your lap.
Introduce tummy time on the floor from when you go home from the hospital.
How often should my baby do tummy time?
Several times a day.
For small periods of time initially.
How long should my baby do tummy time?
As much as they and you can fit in during the day.
An hour a day for under 3 months.
For most of their awake time until they begin to crawl.
Why should my baby do tummy time?
To develop sensory, motor, and visual skills.
To strengthen all muscles of their body.
To prevent positional conditions (e.g. flat head).
Ideas for tummy time:
• Over a travel pillow
• Over a rolled towel
• On a wedge
• In front of a mirror
• Over knees on your lap
• On chest of carer
• On a big ball
• Carrying on tummy
• Rolling on/off their tummy as a game
• During nappy change time
• Both of you doing tummy time so they can copy you
*Remember* – tummy time must always be done when your baby is awake. If done over equipment, please make sure to supervise. If using an exercise ball, make sure it can't roll away from you. You can make a pool noodle ring to stabilise an exercise ball and keep it from rolling away.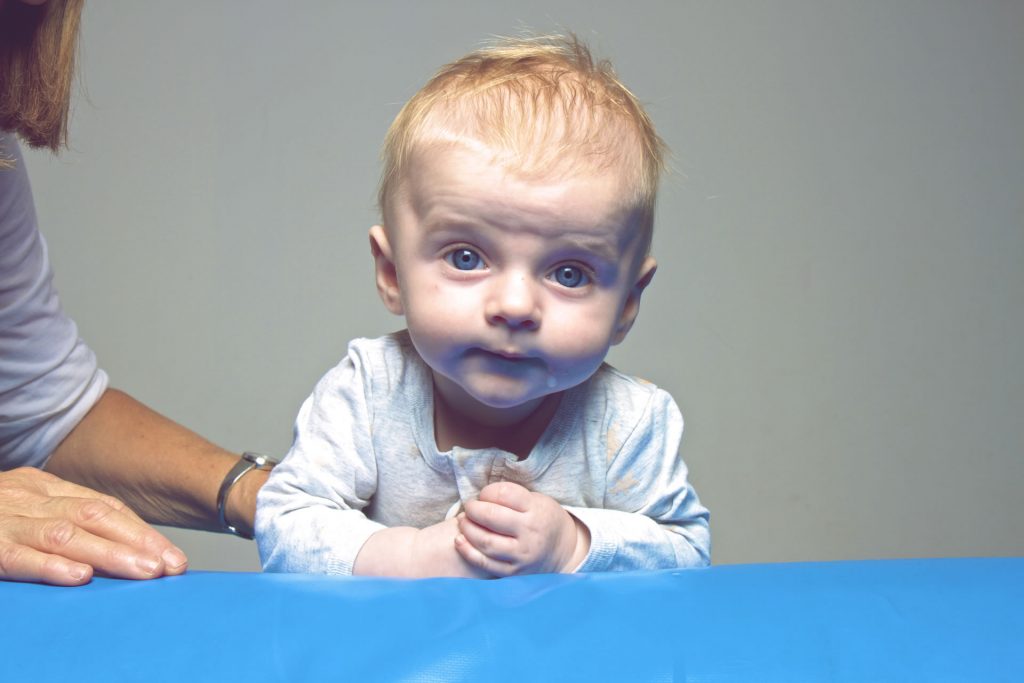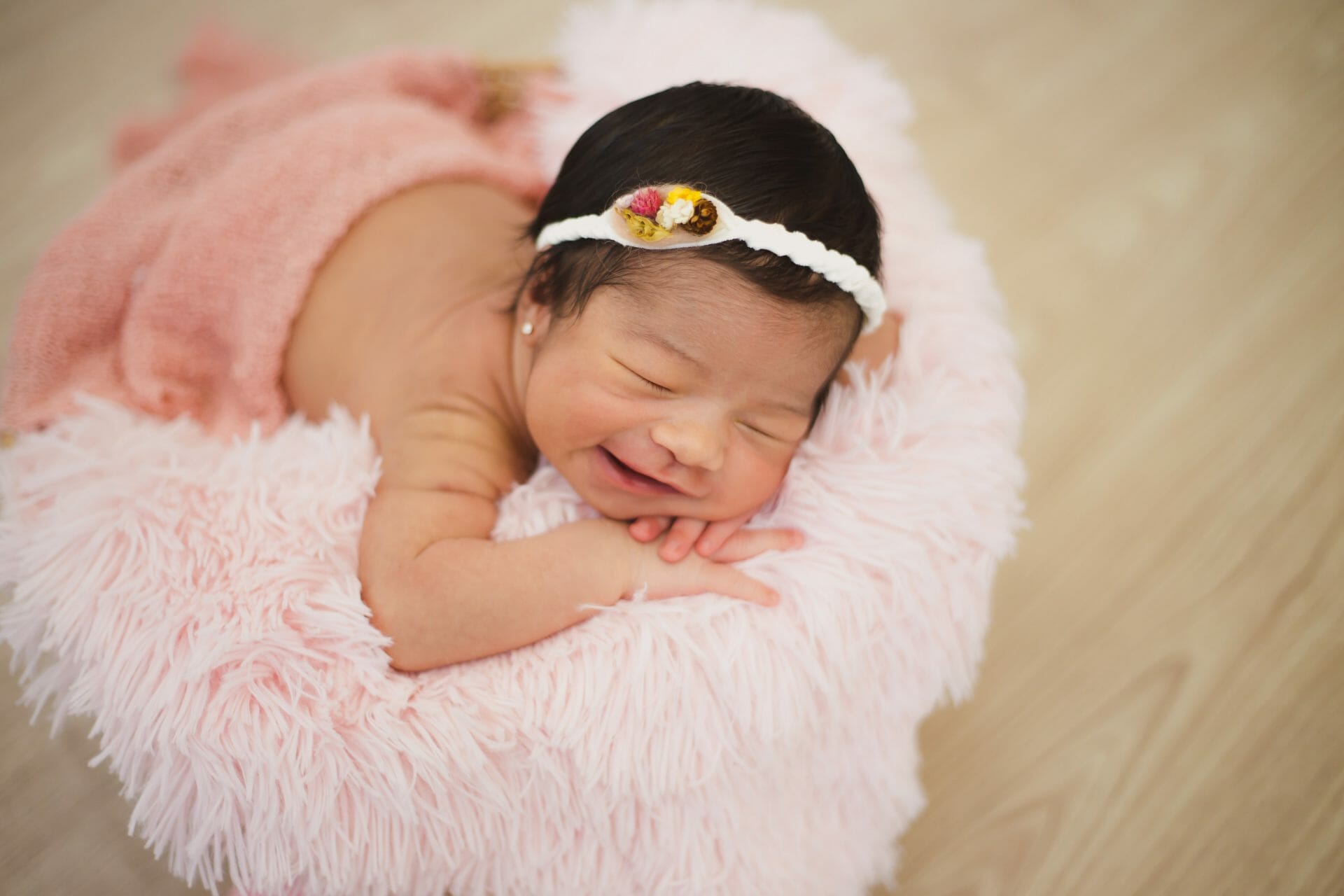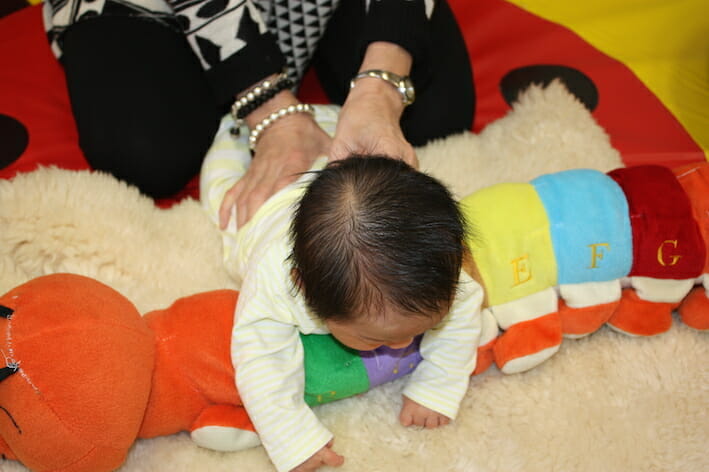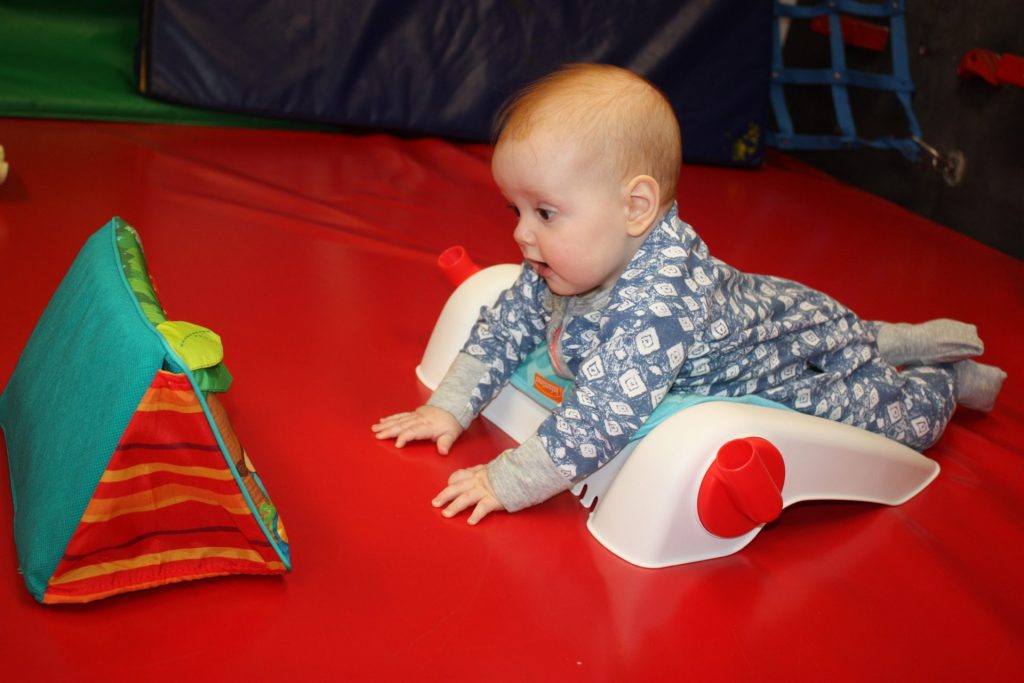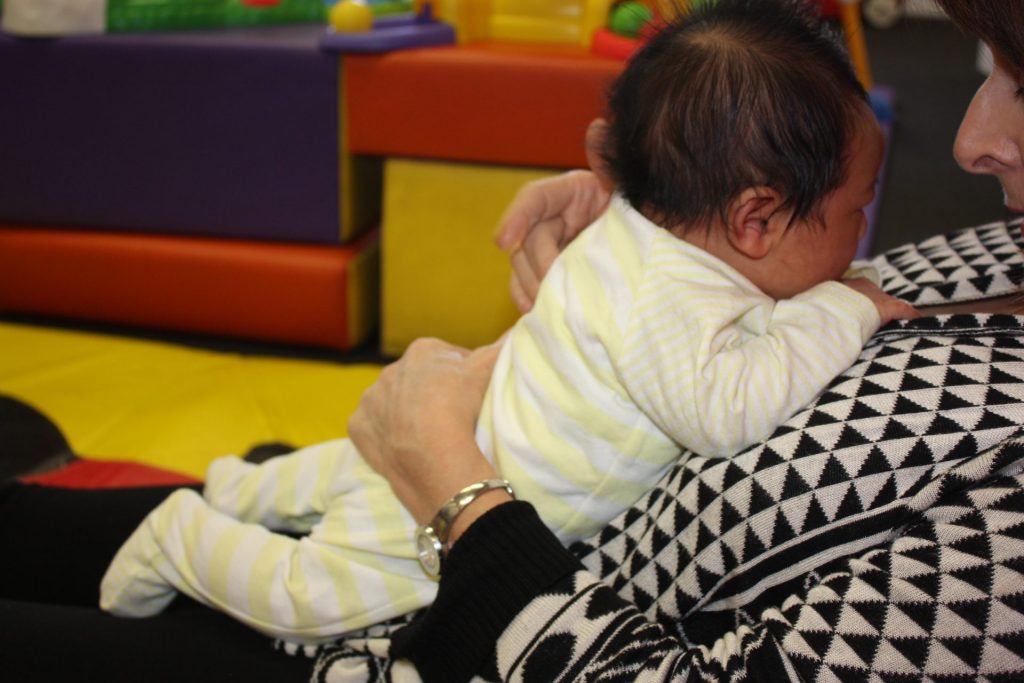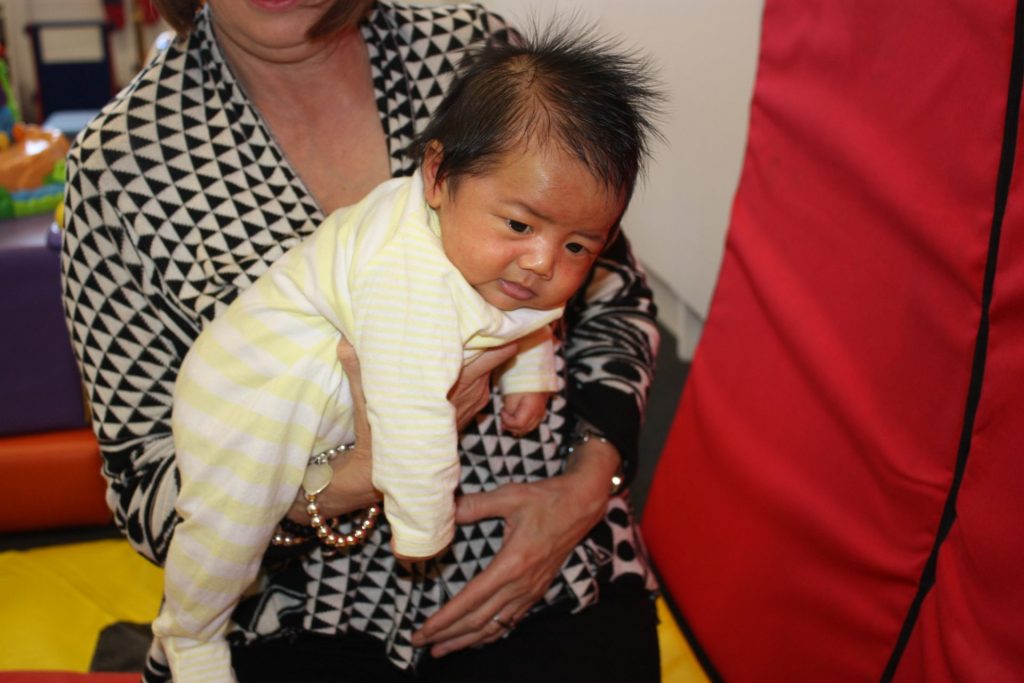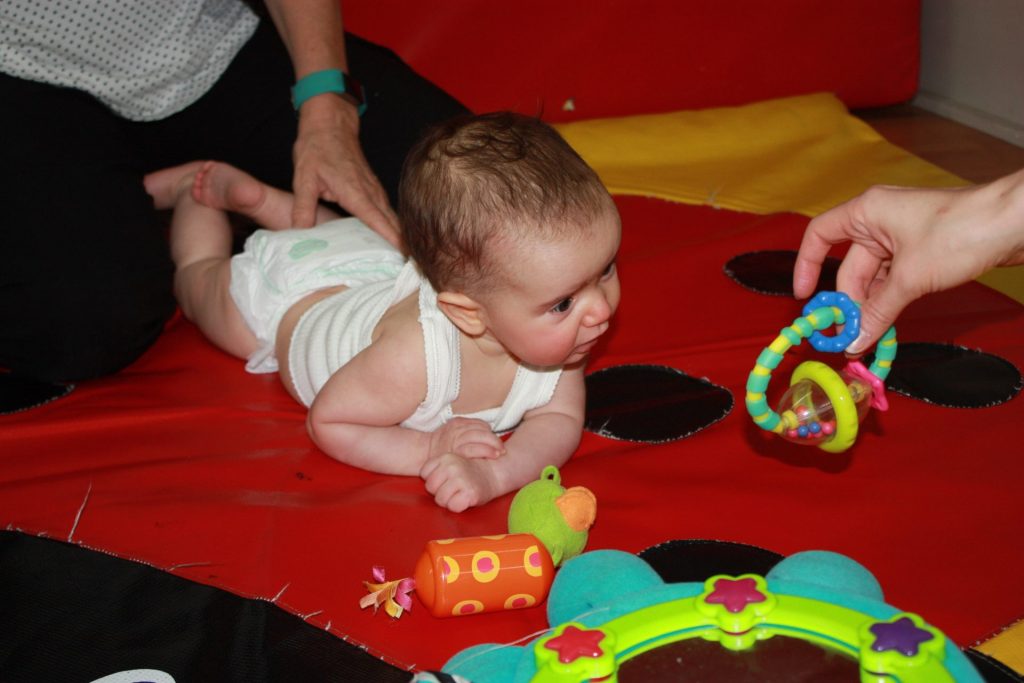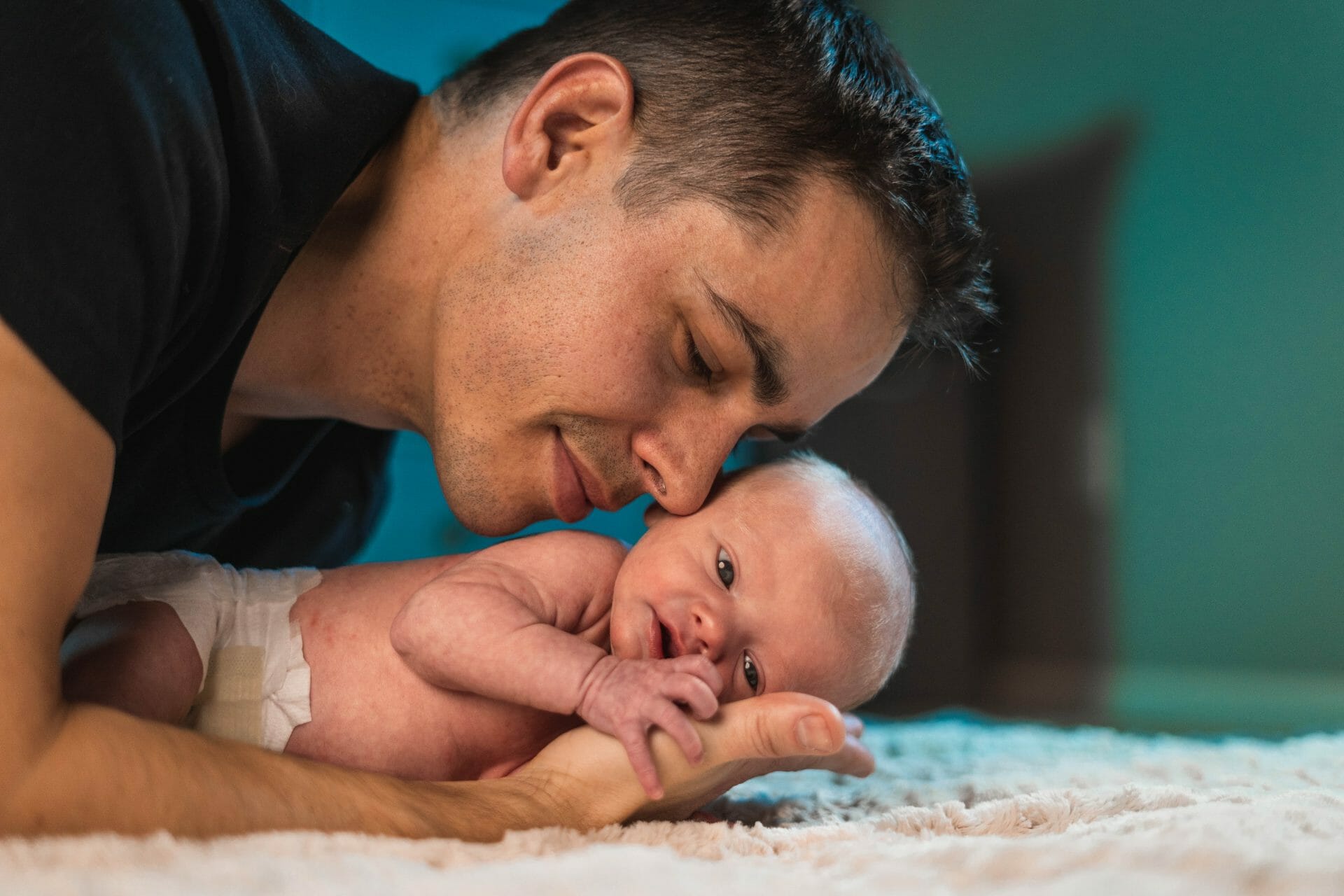 or Raising Children's page:
Keep safe, happy, and well,
Deb