Handwriting
What is it?
Handwriting is a complex task that involves the successful use of cognitive, motor, visual motor, visual perception and sensory skills. Handwriting difficulties may occur because of physical, visual perceptual, visual motor integration difficulties as well as just different learning styles.
There are many areas of handwriting that children may have difficulties with such as correct letter formation, spacing words, pain and fatigue, cursive writing and handwriting speed. Occupational Therapists are trained to identify the areas of difficulty and assist to improve the child's handwriting via specific intervention.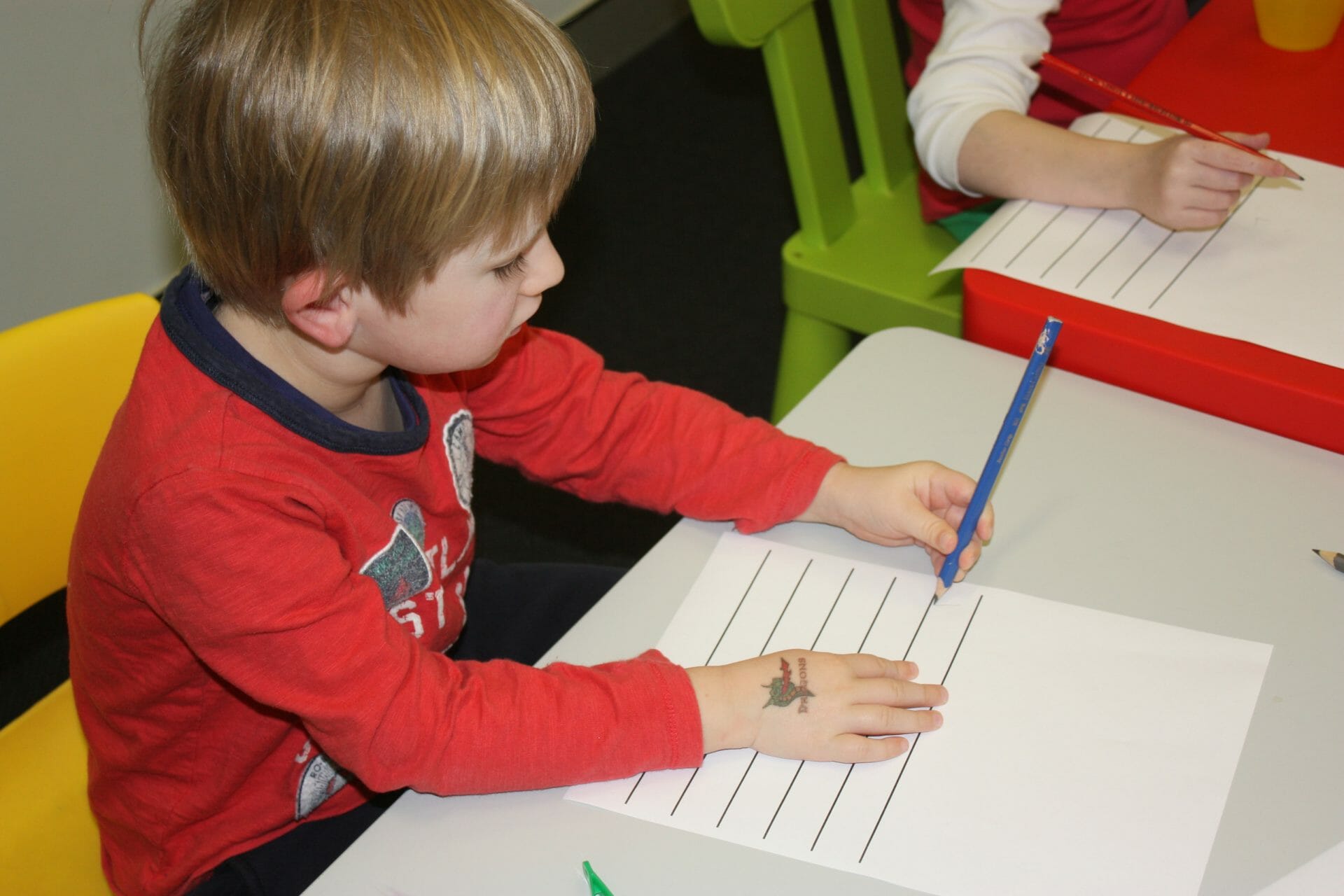 Does your child have difficulty with any of the following areas ?  If so, Occupational Therapy may assist.
Development of hand dominance

Pencil grasp

Moving the pencil with control

Hand strength

Letter and number formations

Letter and number reversals

Using lines correctly

Consistent sizing

Size of writing compared to peers

Producing legible handwriting

Maintaining appropriate posture for writing

Copying from the board

Resistance to handwriting tasks

Planning and organising handwriting tasks

Fatigue when writing

Completing handwriting tasks or not finishing exams or tests
What we can do…
Our Occupational Therapists can assist to assess and treat your child or adolescent with handwriting difficulties. Your child with be assessed as required by using standardised assessments, skilled observational assessment, task analysis and parent and teacher interview to identify the child's difficulties. Your therapist will then be able to provide you with the most appropriate intervention in order to assist your child to reach their individual goals for handwriting. Therapy may be provided at home, school or within our centre.
If your child has handwriting difficulties and requires assessment for Special Provisions please see our Board of Studies – Disability Provisions page.
Other Related Pages:
School Readiness

Visual Perception

Board of Studies – Disability Provisions

Learning Difficulties