School Readiness
School Readiness what is it ?
School readiness refers to the fine and gross motor, language and communication, self help and emotional competence, cognitive (pre-literacy and numeracy) and play skills that children require before starting school. Usually school readiness refers to those children starting school in the following year, however at times we begin to indicate need for development of these skills two years before beginning school. Occupational therapy can assist your child develop the necessary skills for many of these areas of development.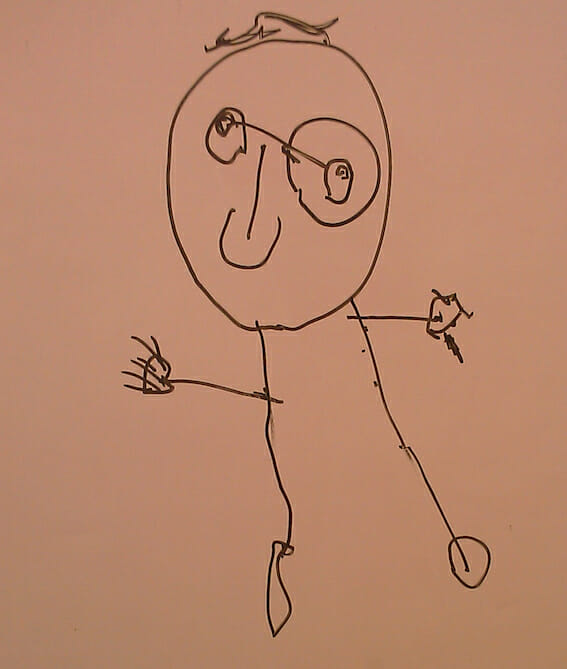 If your child is starting school within the next two years and you have concerns regarding their age appropriate development toward any of the following areas an Occupational Therapist can assist.
Writing name

Cutting simple shapes

Copy simple shapes

Knowledge of basic colours

Knowledge of some letters

Counts objects

Complete interlocking puzzle (8-10 pieces)

Understand concepts of size, location, quantity and quality

Able to problem solve

Undressing/dressing

Independent in toileting

Manage lunch and drink bottle

Listen attentively (at group time)

Able to follow multi step instructions

Cope with transitions

Follow a structured classroom routine

Understand the rules

Able to socialise and play cooperatively with peers

Able to share and take turns

Play imaginatively

Manage frustration and avoid temper tantrums

Make needs known

Manage school environment independently

Deal with the structured nature of a formal learning environment
What we can do…
Any physical, cognitive, behavioural, social, communicative or functional limitations need to be carefully considered when assessing a child's readiness for school. It is important that children have a happy and successful start to school and this is where OT can help.
Occupational therapists are trained to develop fine motor skills, cognitive skills, perceptual skills, organisational skills, independence skills in self care and coordination skills in preparation for a smooth transition to school.
An initial assessment is required to ascertain your childs areas of strength and difficulties. Goals are then planned in consultation with the parent/s and carers, individual or group sessions are then booked. Goals are continually reviewed in order to direct intervention and achieve results in the best interest of the child. Open communication with parents and teachers is important in order to coordinate and reinforce positive outcomes.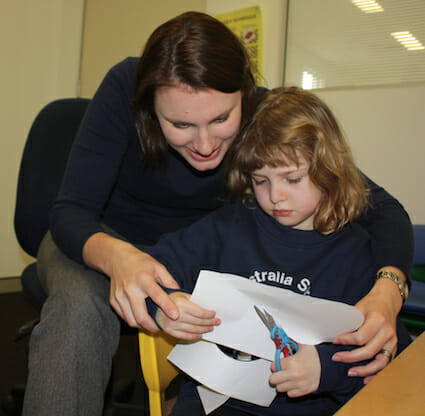 What you can do…
Children are natural learners and players however like most adults, most children like to do activities that they like and are good at. Sometimes this means that they don't develop the necessary skills in one or more developmental area. These children need direction, encouragement and reward for participating and improving in their areas of weakness.
At home try to make sure that your child participates in all skills and activities, even if they are better at something else. Setup times during the week where you may do table top activities together. At preschool drop-off go in and do a drawing with your child before they run off to their favourite activity. They will love this special time with you. Give them encouragement and praise when they complete something that is difficult. Watch for little improvements in their skills and you can even make a certificate for when certain milestones are achieved like writing their name or cutting out a shape.
It is hard to know if your child is able to sit at group time and follow the routines and rules. Talk with the teachers/carers at your preschool/daycare and ask them if they have any concerns. Make sure that you allow your child to develop their self help and independence skills at home as these are so important at school. Give them one or two step verbal instructions to follow and make sure they have responsibilities to complete within the family.